Rainbow in the Valley: Papua New Guinea
ANTHROPOLOGY IS ABOUT YOU & EVERYONE
Anthropology Class taught by Dr. Arnold Perey
"Nothing human is alien to me." — Terence

Anthropology is about you, whether you live in a NY apartment or a mountain home in Papua New Guinea. "All beauty is a making one of opposites," stated Eli Siegel, the founder of Aesthetic Realism, "and the making one of opposites is what we are going after in ourselves." When we study this principle and the rich way the cultures of the world show it is true, we respect people more and see ourselves in a thrilling relation of difference and sameness to everyone else!

This great philosophy gives to anthropology the depth, kindness, and scientific accuracy it has always hoped for. It can, and does, end racism. It makes for kindness in marriage, in friendship, in every human relation, including economics—a statement I make carefully, definitely, and with great hope.
Class of Winter 2016
6:00 - 7:30 PM on Alternate Wednesdays
Taught at the Aesthetic Realism Foundation in New York City

Download schedule of anthropology classes here (PDF)
1. January 20 POLYNESIA—Caring and Not Caring in Samoa & NYC

Recommended source: Coming of Age in Samoa, Margaret Mead's classic study of the people living in American Samoa in the 1920s.

M. Mead & friends
2. February 3 AFRICA—Giving and Getting in the Ituri Forest & the U.S.A.

Recommended source: Colin Turnbull's study of the Mbuti people in the Congo rainforest, living as hunter-gatherers—titled The Forest People.

Playing musical bow
3. February 17 INDIA—Snobbery in America, Caste in India

Recommended source: The extraordinary and kind novel Untouchable by Mulk Raj Anand.

4. March 2 NATIVE AMERICA—To Feel and to Know: The Dakota and You

Recommended source: Indian Boyhood by Charles A. Eastman, a Dakota (Sioux) from the Leaf-dweller band. He tells of his own dramatic youth.
5. Saturday March 19 [Instead of Wednesday MARCH 16]
We meet at the American Indian Museum, 1 Bowling Green, NYC, with "The Visual Arts and the Opposites" class at 11 AM, to continue our study of the Dakota peoples in relation to ourselves.
6. March 30 MIDWEST & NEW GUINEA—The World: Friend or Enemy?

Recommended sources: The Dobu in Ruth Benedict's Patterns of Culture and George Babbitt in Sinclair Lewis's novel, Babbitt.
7. April 13 PAPERS BY STUDENTS IN THE ANTHROPOLOGY CLASS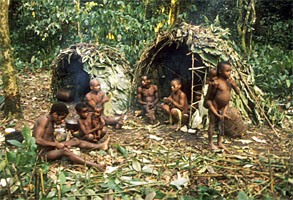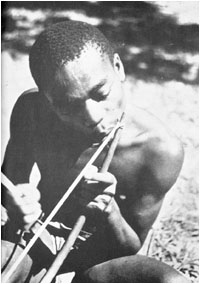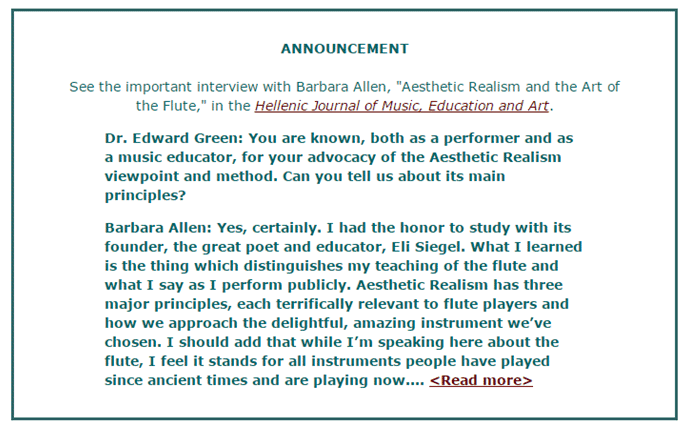 Gwe, Young Man of New Guinea -- a Novel Against Racism:
From the Novel: Her second was born an hour before dawn, when it was cold, in the Rainy Season. According to custom, the child was nameless for 27 days and was secluded with her in a birth house built in a quiet tree-covered place by her brother and herself.

Those 27 days she held the small being in her arms, taking turns with her sister who was secluded with her. Thus the most vulnerable days for the infant were taken care of, keeping the baby steadily warm in mountain weather, cold even indoors.

Bettiana looked at his soft skin, the color of sunny earth. She felt his fingers grasp at her, and while he sucked milk from her breast she felt, blissfully, "The world is so kind." Then, in the dark, her mind seemed to turn upside down, and she remembered how insultingly her husband had ignored her opinion in the garden. Again, he said the potatoes she was ready to harvest weren't big enough yet! She cradled the infant closer and thought, "But my baby loves me." The babe seemed to reply by paddling its little arms in the air and gurgling. Read more from chapter 1

Anthropological Journal Entries